Design of Global Key-Art and pack fronts. 
Art direction and design for the global franchise style guide.
Photo shoot art direction
​​​​​​​

Designing Multiple Editions
Designed the whole suite of covers for Madden 21 including Superstar Edition and Ultimate Superstar Edition. 
This was the first time Madden had 3 tiers of the game all with 1 athlete at launch. 
Creating a suite of assets
In addition to the main Key Art, we create the global style guide that has assets for markets all over the world to adapt and use for their materials throughout the year.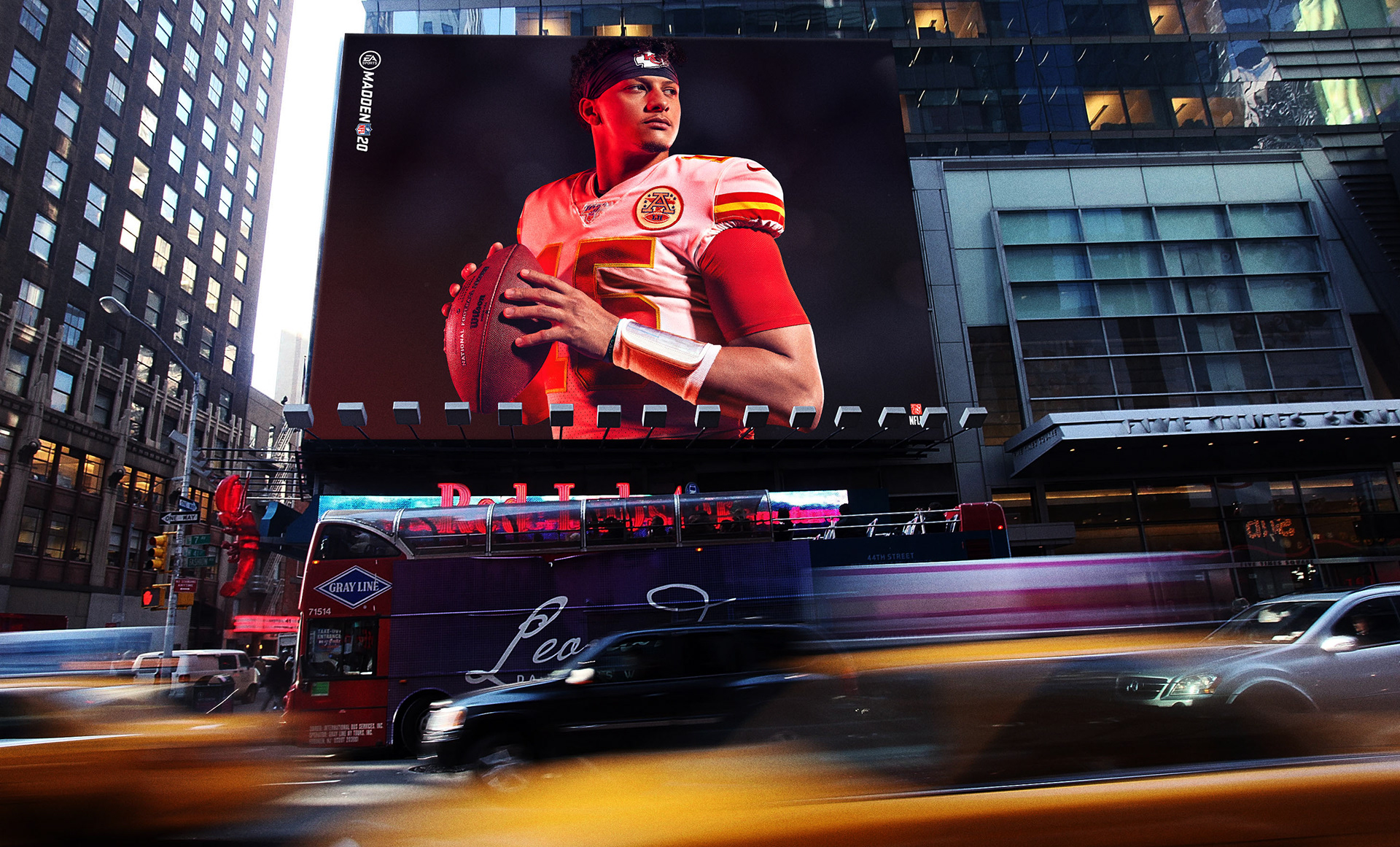 BTS look at our shoot with Mahomes:
We also shot 3 more of the leagues top stars, and Patrick again to be Madden ambassadors. 

Creative Director - Terence Hobson
Photography - Rafael Astorga
​​​​​​​